Green bonds issued in Hong Kong reached US$26 billion by end of 2019, of which 70 per cent were issued by Chinese entities
City can become a green bond financing hub particularly for Greater Bay Area, Edmond Lau says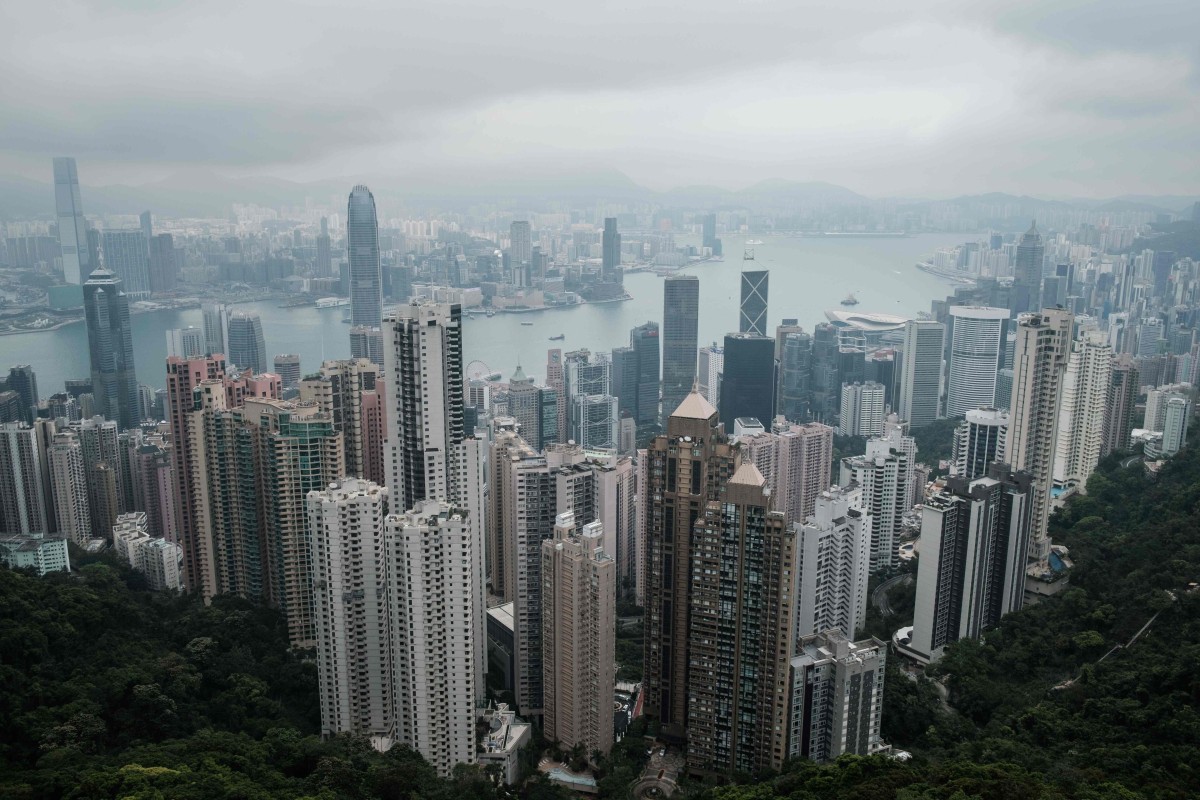 Hong Kong's green bond market is quite mature and follows international standards, Edmond Lau says. Photo: AFP
Hong Kong can become a green bond financing hub for the Greater Bay Area, helping mainland companies raise funds for development projects that are positive for the environment, according to the Hong Kong Monetary Authority.
"Hong Kong's green bond market is quite mature in terms of its facilities and supporting measures, and follows international standards," said Edmond Lau, the HKMA's senior executive director overseeing external affairs, financial infrastructure and research. "We think the city can become a green bond financing hub for mainland China, particularly in the Greater Bay Area."
This would align with China's goal of becoming carbon-neutral by 2060. President Xi Jinping told the United Nations General Assembly in September that the country aimed to hit peak emissions before 2030, and to achieve carbon-neutrality over the following three decades.
The cumulative amount of green bonds – fixed-income products designed to fund projects that are environmentally friendly – issued in Hong Kong reached US$26 billion by the end of 2019, according to a report on the city's green bond market by Hong Kong Institute for Monetary and Financial Research (HKIMR) released on Tuesday.
Mainland Chinese entities accounted for more than 70 per cent of issuances by the end of last year, while financial institutions accounted for around half of the green bonds issued last year.
The report presented the findings of a survey conducted by HKIMR in collaboration with accounting firm Ernst & Young among 48 green bond issuers and investors, including financial institutions, governments and multilateral development banks.
The report also laid out strategies for accelerating the development of Hong Kong as an international green bond hub, including increasing public awareness to increase their investor base and easing cross-border green bond issuances.
Mainland Chinese companies needed to go through complicated procedures to get funding from overseas investors for green development projects, said Lau, who is also the deputy chairman of HKIMR. Collaboration between China and Hong Kong on a passageway for easing green bond issuances by mainland Chinese companies will help speed up the process, he said.
This month, the HKMA teamed up with the International Finance Corporation to help commercial banks address climate change, as it seeks to cement the city's place as a hub for green financing – green and climate investment opportunities are expected to amount to US$29 trillion globally over the next decade.
In May, seven financial regulators and government bureaus, led by the HKMA, formed a cross-agency body to promote the city's efforts to become a green financing hub. Two years ago, the city announced a programme to issue up to HK$100 billion (US$12.9 billion) in green bonds, and raised US$1 billion with its first bond under the programme last year.
View: Source
View: More news