Propelled by governments' commitments to carbon-free generation and an increasingly cost-effective profile, wind power enters the new decade as a leading proven technology in a fast-changing energy landscape.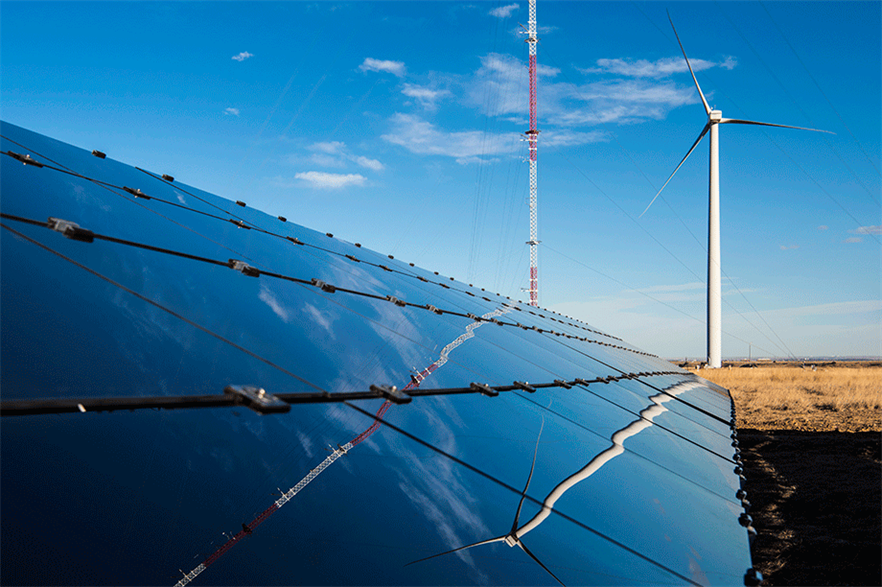 Wind power is facing increasing competition from solar photovoltaics (pic: Dennis Schroeder/NREL)
Despite the global troubles caused by the coronavirus pandemic, wind energy enters the third decade of the 21st century in a strong position, as governments increase commitments to facilitate the energy transition and put carbon-free generation at the forefront.
It is also now widely acknowledged as one of the most cost-effective forms of electricity generation. There are locations where gas-fired generation may appear cheaper, but the imposition of carbon taxes is likely to tip the balance in favour of wind.
Wind power is facing increasing competition from solar photovoltaics (PV), however. Some authorities suggest PV may be slightly cheaper, but most indicate that, on average, wind comes out slightly lower on costs.
The ranking order may change in the future, but most studies of the evolution of the energy transition suggest that both technologies will have significant roles — with some giving wind the edge, and others PV.
Radical change
The dramatic way in which electricity generation costs have changed over the past ten years have recently been illustrated in a paper published online by Our World in Data. The figures quoted, drawn mainly from Lazard's Levelized Cost of Energy Analysis, clearly illustrate the mixed fortunes of renewables, fossil fuels, and nuclear.
The most striking feature of the graph (below) is the dramatic drop in the price of electricity from solar PV — from $359/MWh in 2009 to $40/MWh in 2019. It is unrealistic to expect this trend to continue, but there is a broad consensus that average PV prices may well settle at a level slightly lower than those of wind power. However, either of the two is likely to be cheaper where the particular resource is strongest.
View: Source
View: More news