Overcoming the challenges of the rapidly expanding ESG market this year and beyond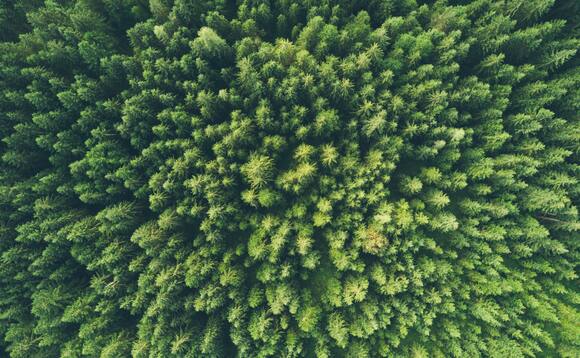 Sustainable Investment Special Report
The last year has seen significant global developments in the ESG investing landscape, writes Fraser Harding in this special report on sustainable investment.
The last year has seen significant global developments in the ESG investing landscape. The Covid-19 pandemic swept the globe exposing real social, financial and political inequities around the world. From the struggles of self-isolation to the passionate protests against racism and police brutality, the crisis has sparked a collective demand for change.
Investors became far more conscious that competitive financial returns can be generated alongside social and environmental progress and are beginning to embrace international standards of sustainability.
In 2020, European sustainable funds broke new records for product development and ESG stocks proved more resilient than their 'traditional' peers.
This success has been accompanied by a rapid expansion of the sector globally, with investors pouring more money into the sector than ever before.
In Europe, flows into ESG funds ballooned to €233bn in 2020, from €126bn the year before, according to Morningstar data. Assets in European sustainable funds surged around 52% in the past year to hit €1.1trn in December 2020
Investors were inundated with ESG funds along with promises of feel-good outcomes and better investment performance as managers rushed to launch new sustainable strategies into the market.
Responding to investor demand, asset managers in Europe launched a record number of 505 new sustainable funds and repurposed more than 250 conventional funds in the past year, according to Morningstar, bringing the total European sustainable funds universe to 3,196 funds at the end of last year.
Now in 2021, ESG investing has reached a critical inflection point. The topic has risen to the top of the global agenda, prompting investors to factor the importance of ESG into their portfolios and looking for opportunities to channel funding into sustainable products.
However, wide-ranging ESG definitions, debates about data and regulation, and an explosion of investment choices have made the landscape difficult for investors to navigate and even harder to respond to emerging trends.
Climate is the key
For many investors, it appears the 'E' has been at the forefront of their interest in ESG as they recognise the threat posed by climate change and look to align their portfolios with the UN's Paris Climate Agreement.
In 2020, broader ESG funds continued to represent the bulk of new offerings, but funds with an environmental focus accounted for 13% of new launches. Two thirds of these targeted climate change, with most placing emphasis on the transition to a low-carbon economy such as the UBS (CH) IF Equities Global Climate Aware fund and RobecoSAM Smart Energy Equities fund.
According to Morningstar, climate change-themed funds were among the best sellers in 2020, while even more funds divested from the highest carbon emitters.
"With government support from around the world, the move towards net-zero carbon emissions is a big trend," says Sam Slator, head of communications at Chelsea Financial Services.
"This is manifesting itself in many areas, including the electric vehicle supply chain, which has had a strong run in the Covid bounce-back, hydrogen power and renewable energy."
Passive providers have also been boosting their presence in this space. For example, in March, Invesco launched a global clean energy product listed on the London Stock Exchange available to European investors.
The Invesco Global Clean Energy UCITS ETF tracks the WilderHill New Energy Global Innovation Index, which consists of global companies whose innovative technologies focus on the generation and use of cleaner energy, energy conservation, efficiency and the advancement of renewable energy.
The ETF will be exposed to companies focused on wind, solar, biofuels, hydropower and other renewable energy sources, as well as those involved in energy conversion, storage, conservation and efficiency. It will also avoid companies with exposure to fossil fuels.
However, Slator notes there are some questions over valuations in these areas, "which is another reason why we back active managers who are able to identify the winners in each sector and avoid the areas of frothy valuations" she adds.
Europe leads the way
Meanwhile, although ESG is very much in the mainstream in Europe, other regions appear to be behind the curve, which could be to the advantage of investors.
Asia is the hot continent for socially responsible investors looking to put money into emerging markets. In 2020, sustainable investing took off in the Asia-Pacific region, driven by a combination of investor awareness and attractive opportunities boosted by improving information and product design.
According to MSCI's 2021 Global Institutional Investor survey, 79% of investors in Asia-Pacific increased ESG investments "significantly" or "moderately".
In comparison, 77% of investors globally raised exposure to sustainable investments last year. Overall, the figure jumped to 90% among the largest institutions, or those with more than $200bn of assets.
Looking ahead, 57% of Asia-Pacific investors indicated they would have "completely" or "to a large extent" incorporated ESG issues into their investment analysis and decision-making processes by the end of 2021.
According to EPFR Global data, China and its Asian peers attracted 75 cents out of each dollar of capital invested in 2020 across emerging market stocks compliant with ESG principles, reported by Bloomberg.
So far this year, the trend has continued, with Asia bringing in 83.33 cents per dollar invested in ESG investments in the emerging markets.
EPFR data showed that in a record year of inflows into ESG funds of $30bn, Asia attracted $22.4bn. So far in 2021, the region has gathered $5.5bn, compared to $1.1bn in the rest of the developing world.
While much of the ESG product development in previous years has focused on the equity markets, responsible bond investing is coming to the fore.
Manulife Investment Management launched a Sustainable Asia Bond Fund in Europe earlier this year. It makes use of the firm's proprietary Asian credit research and ESG capabilities to select issuers to outperform traditional Asian bond peers.
The firm says sustainability of business in Asia is increasingly important to various investors and stakeholders, creating compelling opportunities for investment across Asia-Pacific markets.
Even without the growth opportunities inherent in ESG, Asian countries have become a go-to for investors as the region enjoyed relative success in handling the coronavirus pandemic.
China led the way, with its economy showing positive growth over 2020 despite the significant impact of Covid-19. Additionally, Asian economies are projected to expand faster than the rest of the world, meaning the region remains an attractive prospect for many ESG investors.
"That's a clear trend," explains Nicole Downer, managing partner and head of investor relations at MV Credit. "We also see an increase in demand for Latin America, which is a market that will grow in the next ten years."
Tightening regulations
In addition in 2021, asset managers must not only satisfy investor demands, but also stronger regulatory requirements to be transparent about the way they invest and report and the products they offer.
The EU's Sustainable Finance Disclosure Regulation (SFDR) came into force on 10 March 2021 and introduces a high bar for ESG disclosure and reporting requirements for a wide range of investments firms and fund managers.
This includes those established outside the EU, such as US fund managers that market products within the bloc under the native private placement regime.
SFDR requires fund groups to provide information about the ESG risks in their portfolios for the first time with the aim of promoting confidence – especially among retail investors – that asset managers are practicing what they preach.
The increased reporting requirements imposed will also raise the bar among sustainability-focused asset managers. Under the new rules, funds that claim they go further in this area – such as impact funds, which place environmental and social goals on par with financial profit – will have to back up their statements with clear evidence of their sustainability efforts.
New regulation could have big implications for companies across Europe forcing businesses to be transparent about everything from their environmental impact to how they treat their employees.
However, it could also expose investors to potential greenwashing, as fund managers make exaggerated claims about their ESG credentials in an attempt to muscle in on the market.
Meanwhile, in the US, the Biden administration has put climate change at the centre of its four-year plan. However, this will require revisiting some regulations proposed during the final months of the previous regime that sought to limit investors' ability to take ESG factors into account.
The Biden administration has signalled a strong desire to make ESG considerations more central to government policy, corporate disclosure, and investor and corporate behaviour.
At the forefront of the administration's approach to addressing climate change will be the Environmental Protection Agency (EPA). The EPA does not itself enact regulatory changes specific to ESG, but its measures could impact ESG-related risks such as regulatory actions limiting greenhouse gas emissions.
One notable area of focus will be environmental justice, which the Biden administration views as interrelated with its efforts on climate change.
Standardisation of ESG reporting
Companies disclosing their ESG credentials have multiple reporting frameworks to choose from. Global investors and companies are calling to simplify the reporting landscape on ESG investing, criticising the lack of comparability in sustainability disclosures at a time when the need for data-driven sustainability information is of growing importance.
Sustainable investing is complex. It includes a vast array of disparate issues that are not easily compared. For example, gender diversity and greenhouse gas emissions are both within the remit of sustainability reporting, but are difficult to compare. Different analyses can give different ESG rating results on the same companies.
This has created a fragmented reporting landscape. But investors see greater convergence and standardisation in ESG reporting frameworks to be the natural end point of greater integration to help increase capital investment.
There is evidence that this is in practice. In December, the International Integrated Reporting Council and the Sustainability Accounting Standards Board announced their intention to merge into a unified organisation, the Value Reporting Foundation.
The International Business Council of the World Economic Forum also recently published a report, Measuring Stakeholder Capitalism: Towards Common Metrics and Consistent Reporting of Sustainable Value Creation.
This includes a set of core metrics organised under four pillars aligned with the UN Sustainable Development Goals (SDGs) and ESG factors, which the council calls its principles of governance, planet, people, and prosperity.
These are mainly drawn from existing standards and disclosures, with the aim of amplifying the rigorous work already done by standard-setters, rather than reinventing the wheel.
Research in this area has come a long way, and investors now know significantly more than they did even a year ago.
While there is no certainty what will happen to the ESG landscape in 2021 and beyond, the indications are that hype and scepticism may give way to a more nuanced understanding of sustainable investing and funds.
View: Source
View: More news