View: Source
'Promoting the decentralisation of energy generation'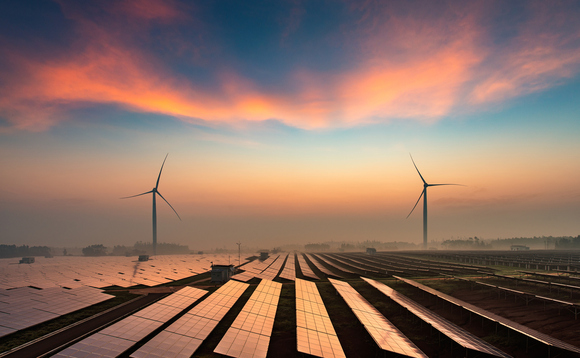 Image: The fund will offer exposure to 50 companies across seven segments directly related to distributed generation
iClima Earth is set to launch the world's first ETF offering investors exposure to firms promoting the decentralisation of energy generation on HANetf's white label platform, Investment Week can reveal.
The iClima Distributed Renewable Energy UCITS ETF (DGEN) is due to list on the London Stock Exchange in June and is the second fund to be launched by the firm.
Distributed renewable generation is the network of industries which enable the creation and management of green energy close to the point of use, such as in the home.
These firms include those investing in technologies such as residential solar panels, energy storage, smart meters, vehicle-to-grid energy, electric vehicle charging, smart inverters and software solutions using artificial intelligence to manage the systems.
DGEN will be available to investors for a total expense ratio of 0.69% and will track the iClima Distributed Renewable Energy index TR.
The index provides exposure to 50 companies across seven segments directly related to distributed generation.
Gabriela Herculano, chief executive of iClima Earth, said: "Our aim is to redefine climate change investments by shifting the focus from companies' emission reduction actions to organisations offering products and services that enable CO2e avoidance solutions.
These "climate champions" are companies delivering impactful solutions measured by potential avoided emissions of their products.
"[DGEN] shines a spotlight on the relevant companies enabling electricity generation and storage using renewable energy sources in a local, decentralised, and modular way. Flexible technologies in distributed renewable generation collect energy from many sources, lowering environmental impact and increasing security of supply."
Nik Bienkowski, co-chief executive of HANetf, added: "iClima Distributed Renewable Energy UCITS ETF (DGEN) is yet another added value and unique HANetf is adding to its burgeoning thematic ETF portfolio.
"HANetf's innovative platform allows asset managers to launch new ETFs in record time and offer end investors the themes they are looking for. DGEN is clearly a great way for investors to invest in these rapidly growing ESG sector and a great addition to HANetf's thematic ESG range."
View: More news