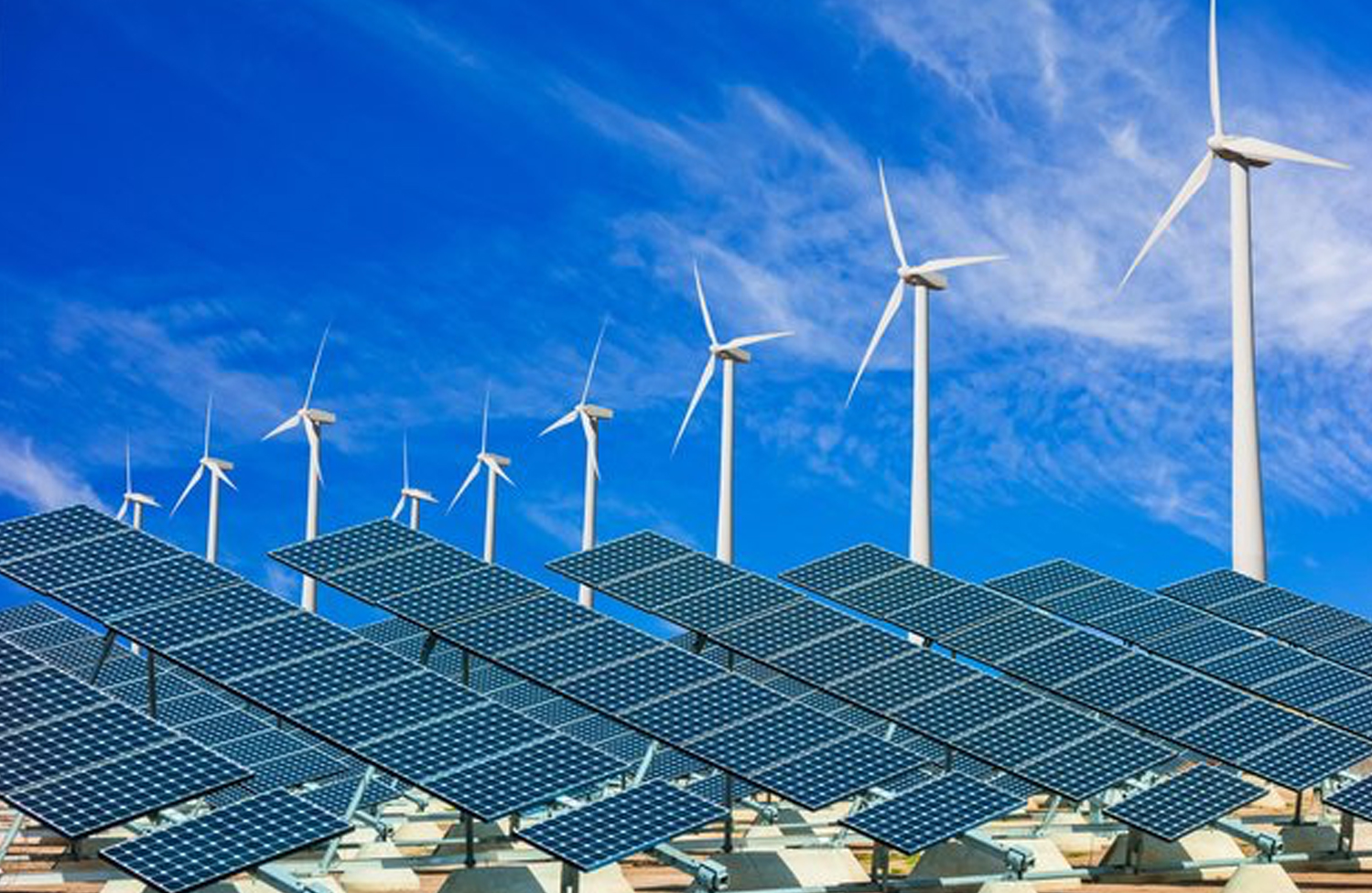 The world is gradually shifting sources of power moving away from fossil fuels from greenhouse-gas to cleaner alternatives that are renewable. Renewable energy whether drawn from water, wind, or sun, is now one of the world's main choices for power especially as countries around the world are struggling to deal with global warming. The move to this alternative source of power will cost a lot of money and take several years to complete. But, its potential will make more money for investors.
Top 3 renewable energy stocks to watch
The RENIXX (short for Renewable Energy Industrial Index), is a worldwide index that tracks the popular and biggest renewable energy firms around the globe. Some of these institutions have varying portfolios, although others focus only on one source of energy, such as water. Notwithstanding the fact that this concept is still very new in the energy sector and many of the largest firms in the game are already generating a lot of money as it proves very profitable, provide very stable business models that benefit from reliable sources of revenue in the regulated markets. Take a peek at the top 3 stocks for renewable energy.
Ørsted A/S
Ørsted A/S became the largest offshore developer for wind power since 2020, responsible for about 29% of the capacity installed globally.
The company showed consistent results in their third quarter with earnings increasing by 13% to £547  both offshore and onshore. As many conventional power firms struggled through the effects of the COVID-19 pandemic downturn, green stocks have increased as a lot of companies focus on clean energy. The shares of the company rose 37% from the beginning of 2020 and are still doing well.
It was announced in November 2020 that the company will partner with BP in a green hydrogen partnership plan that both companies will collaborate on an electrolyzer of 5-megawatt. The project is the power supplied by Ørsted's wind farm to power the electrolyzer. This is the first investment that BP has made in hydrogen, which would displace 20% of its hydrogen energy.
The stocks of both companies increased on November 10 2020 as news about the partnership was published. Ørsted increased by 0.1% and BP 15% respectively. There is a high chance that this trend will be long-term, especially because the green hydrogen market is currently worth $11.7 trillion. Ørsted's shareholders are mostly made of institutions. This means that analysts see the growth potential of the industry and a lot of traders and investors are very bullish about it. This has been a major source of attraction for new investors who are considering investing in renewable energy stocks, despite their lack of experience. However, newbies to trading can gain some knowledge from guides like how to trade forex for beginners, in order to minimize losses that will ensue due to lack of knowledge and experience and also maximize profits holding renewable energy stocks.
Tesla
Tesla is one of the world's leading companies in the race of energy sustainability. The company is worth $388.98 billion and the company has received several accolades for making a difference in the industry other stocks such as oil and precious metals are not doing that well as can be seen here. However, Tesla has exceeded the level of electric vehicles and is moving into the generation of renewable energy storage solutions.
In 2020, during the third quarter, Tesla sold a massive 139,000 electric vehicles, which surpassed the record held in 2019, and experts predict that it is only going to increase. Tesla has been praised significantly for its boast zero emissions.
About five consistent quarters of profits increased from 39% in the third quarter to $8.77 billion. Nevertheless, it begs the question of how scalable is Tesla's business model with the surge in the demand for cars and also a good amount of competition in the electric vehicle space. It has been confirmed by the company's chief executive officer, Elon Musk, that they have started constructing their fourth manufacturing plant, in order for the company to easily meet up to its task.
Vestas Wind Systems
The company extracts energy from wind in 82 countries globally and is worth $230.16 billion. It has a wind farm capacity of more than 100GW which is spread throughout countries such as Germany, the USA, India, Denmark, and China.
As a result of the general effects of the Covid-19 pandemic, the Danish wind firm gained a whopping $241 million from January through September 2020, which is half more than the amount it got during the same period in 2019.
Although the current state of affairs is challenging, between 2015 and 2020, the company's investors have realized a 208% return on their investment. The management of Vestas is very optimistic about the future of its company and the future of the industry in general, especially because they will be expanding projects in Vietnam and India.
It is important to note that in November 2020, the company took control of its offshore investment by themselves, buying its partner Mitsubishi Heavy Industries out. In return, Mitsubishi Heavy Industries will get a 2.5% in the company.
How fast is renewable energy growing?
The rate of growth of the Renewable energy industry is exponential. As reported by the International Energy Agency in 2020, the industry got to 30% of the worldwide electricity capacity of generation. The International Energy Agency believes that renewable energy is overtaking coal as it is currently the largest electricity source globally by 2025. The solar holds the brightest future for IEA indicating that the technology will boost most of its development. Many companies focused in this sector have the potential to grow because of the industry's overall growth rate. This does not mean that all the companies will experience such growth. This is because growing just for the sake of growth will not make shareholders rich. However, traders and investors should be careful in choosing which company to work with that allocates capital to renewable energy projects wisely, which will generate massive returns on investment.
View: More news